Thursday, December 31st, 2009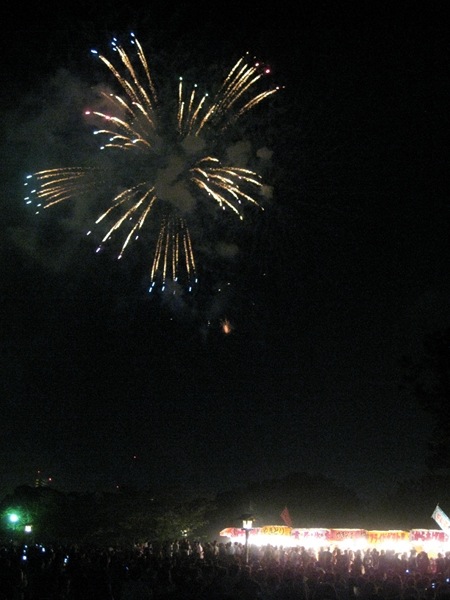 ranform wishes all its clients a happy new year and not a happy new ear !
Again on new years eve we will try to avoid the inner districts of Berlin since the roads in Berlin usually feel almost like being in a war at that evening.
Below are some images from the Nishinihon firework show in Ohori Park, Fukuoka from over a year ago. Here firework specialists are creating an amazing firework with high precision. The specialists are even able to rather scientifically predict the height and time of detonation in such a way that they are able to create little images like a smilie or a heart (please see below). Where it should be said that a heart which is poetically dropping down from the skies is of course hilarously kitchy.
Remark: The images were made with a small canon without a tripod.