Monday, February 4th, 2013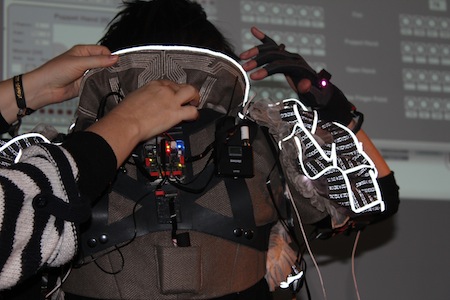 Musician Imogen Heap in her tech wear
In a recent comment on randform randform reader Bibi asked:
You had written at Azimuth that your idea to use MMOGs for simulating economic and political real world scenarios

seems to have recently been picked up for the Global Participatory Platform of the 2013 Flagship proposal FucturICT

It seems also that your scientific platform idea had been picked up for that ICTfutur grant proposal.

What about your intellectual property?

The FuturICT application for 1 billion Euros had though been turned down, will you now write an EU grant proposal?
Answers to this comment after the click.