Wednesday, June 30th, 2010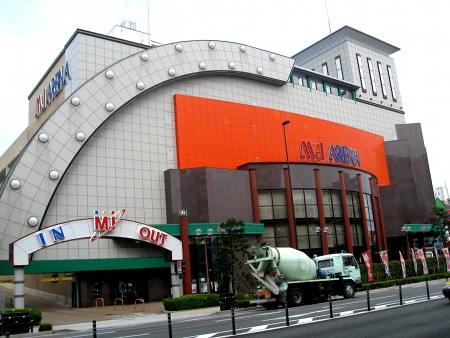 While computer games are meanwhile having quite an impact on our societies (here again a link to a video about cognitive changes in people due to computer gaming) the reflection about computer games is rather at the beginning.
Thus not so much is known and documented about early computer games and/or the history of computer games. So it is good that the Computerspielemuseum Berlin (-> earlier randform post) is now going to have a permanent exhibition venue in Berlin. The patron of the museum is going to be Ralph Baer (please see this randform post) the director will be the in the earlier randform post mentioned Andreas Lange. The venue is going to be the former Cafe Warschau on Karl-Marx-Alle. There will be a concept presentation on Friday Juli 2nd from 10.00 to 12.00 o' clock. If you want to participate please give a note to Mr. Gerstenberger, his adress and the announcement for the museum opening are here.
-> for those who can't make it to Berlin: museogames exhibition in Paris from June 22 to Nov. 7 2010
On the occasion of the opening of the museum a small randform collection about the architecture of pachinko's after the click.