Friday, March 25th, 2016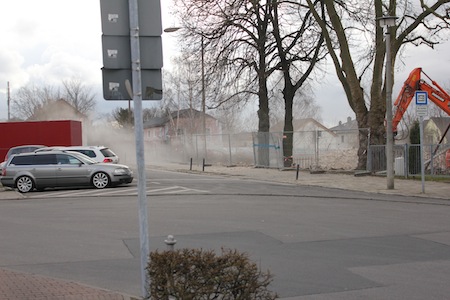 Ashes to ashes, dust to dust – remnants of the pub, as they are wafting over the railway tracks.
I am sorry to keep on talking about local politics. The pub from the last post has now been fully demolished. The little shops, which are adjacent to it are currently also under threat. A threat though of a slightly different sort.