Friday, October 6th, 2006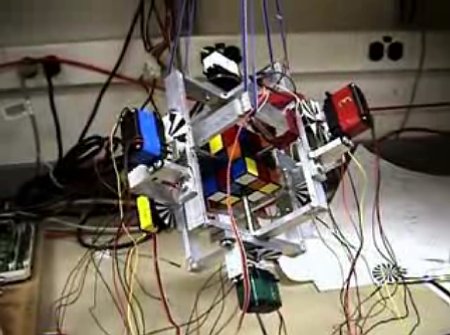 A mathematical procedure has to be applied in order to get a final view onto the object. This time it is not radonge I am thinking about but rubik's cube. However just as in radonge — rubik's cube can be solved. And if you are to lazy for that you can use a robot:
watch Rubiks Cube Solver – a beautiful final project of University of Michigans EECS class "Design of Microprocessor Based Systems" by Doug Li, Jeff Lovell and Mike Zajac.