Sunday, June 3rd, 2007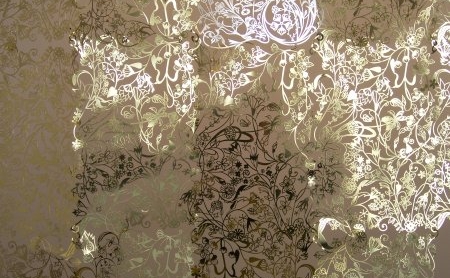 Ist das ein goldener Schnitt? Is this a golden mean? Ceci un nombre d`or?
Besides the already mentioned digital technique of rapid prototyping the digital technique of laser cutting was under scrutiny at the designmai exhibition. See above image of a gold foil cut by laser by Tord Boontje. You can see the shape of my body reflected as shadow while taking the photograph.