Sunday, September 24th, 2006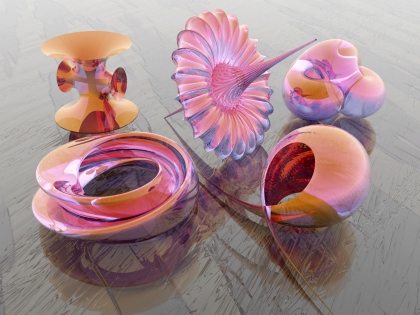 Science and the National Science Foundation were pleased to announce the winners of the fourth annual Science and Engineering Visualization Challenge.
We were very pleased to see a slide of our colleague Richard Palais together with Luc Bernard among the competition winners (see above image, First place for illustration). It shows wellknown mathematical surfaces in glassy style.