Monday, September 18th, 2006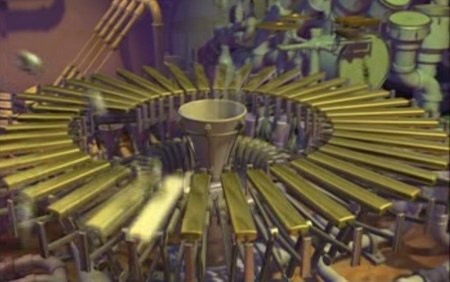 A classic in midi-to-graphics "generative" animation is "pipedream" by Dave Crognale and Wayne Lytle. It is sold together with other works by them on a DVD compilation via their website animusic. The "pipedream"-video itself is however also downloadable via the SIGGRAPH animation site on archive.org. However if you have an ATI graphics card you can render it also in realtime via the ATI rendering-gadgets sites for MAC and Windows.
Wayne Lytle has worked also in scientific visualization, e.g. on this mathematical visualization video for string theorist Brian Greene.