Sunday, August 14th, 2011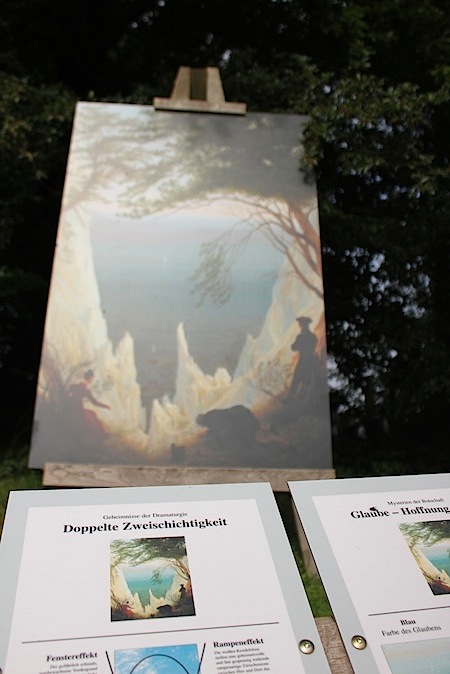 Last week we did a short trip to the Island of Rügen in the baltic, which is amongst others famous for its stunningly beautiful Chalk Cliffs in the Jasmund National Park, including the Königstuhl (king's chair). You may know the well-known picture Chalk Cliffs on Rügen by C.D. Friedrich.
update 15.08.11: Warning: especially after that recent rain the chalk cliffs can break. On Saturday evening there was an amount of ca. 30.000 cubic meters of chalk gliding. The Jasmund park authorities thus currently recommend not to stroll in their vicinity. According to the article the sea level has been rising by 28 cm in the last 200 ys. so that the hillside toe vanished. This leaves the chalk without any protection against the baltic.