Thursday, January 13th, 2011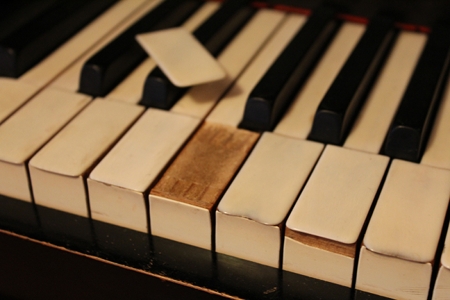 Luckily, Christoph Schreiber of the workshop Konzertflügel, whose marvelous Salon Christophori – a series of music events – was featured already in this randform post has now -after a cumbersome six months search- found a new domicil for his workshop. The old workshop, which was rather central had to be closed due to gentrification. His new workshop is now in the famous Uferhallen (website) in the Berlin district of Wedding. Soheil Nasseri who is also featured in this randform post* is giving again a concert at Salon Christophori. He is going to play tomorrow the program, which he played at Carnegie Hall in October. Both Christoph and Soheil** are in need of some financial support so they hope many people will visit them at this not so central place.
Uferstr. 9-11, 13357 Berlin Wedding, 14.1. 2011, 20:30 Uhr
* The flying steps also featured in this post are going to perform
their superb Bach breakdance again in march.
**Soheil currently doesn't feel like repeating Joshua Bells experiment.
short note: My Flamenco teacher Theresa Lantez (here some more pictures) who gave lessons in an old ballroom in the same street as Christoph Schreiber needs to look for a new room (for the same gentrification reasons). If you know something you can send me or her a mail.