Sunday, February 17th, 2008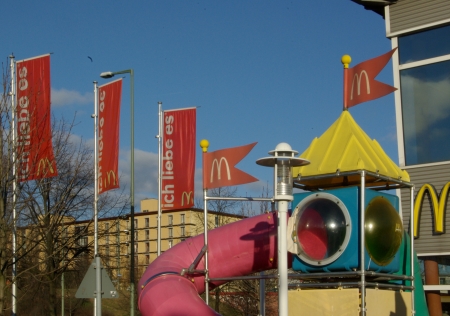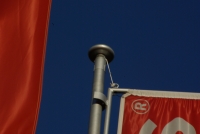 trait- or trademarks ?
Is it really true that the german sentence "Ich liebe es" ("I love it"), i.e. a pretty common but rather personal expression of affection had been transformed into a registered trademark ? At least this is what the trademark R next to the sentence on the flag seems to indicate. What happenes if one uses this e.g. in a song ? Does one have to pay royalties now to fast food chain McDomalds in this case ? Does anyone know ?