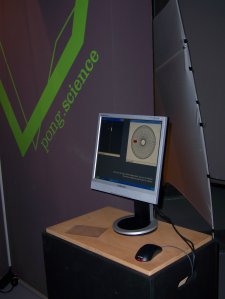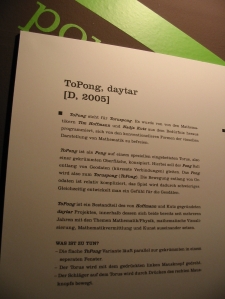 From 24.8-27.8.2006 there is the socalled Games Convention (GC) in the City of Leipzig. The games convention is – next to the Tokyo Game Show and the E3 (which got small this year) – the biggest fair for computer games in the world. For this years fair there have been already now more than 150 000 visitors. Part of the GC was the exhibition pong.mythos, which was generously placed right behing the XBox 360s booth. pong.mythos is an exhibition around the game pong, which serves as a central example in the development of computer games. daytars ToPong has an extra stand at the pong.mythos exhibition (see image above) and we hope that all 170 000 visitors or so come to play! :=0.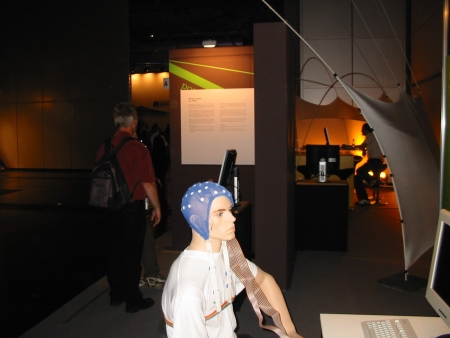 ToPong is situated in the pong.science section right next to the other Berlin science pong which is a pong game by the Berlin Brain-Computer Interface (BBCI). The BBCI is a collaboration between the Fraunhofer institute FIRST and the Department for Neurology at the Charité. It is a project which investigates direct human-computer interaction, by using cerebral electric activity for steering a computer. So it is possible to play pong just with your brain via an EEG. In the exhibition the experiment was however demonstrated with a display dummy, since the calibration alone takes already half an hour.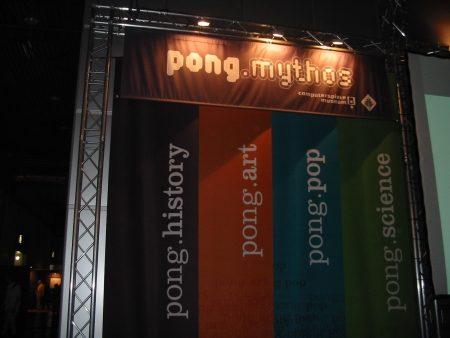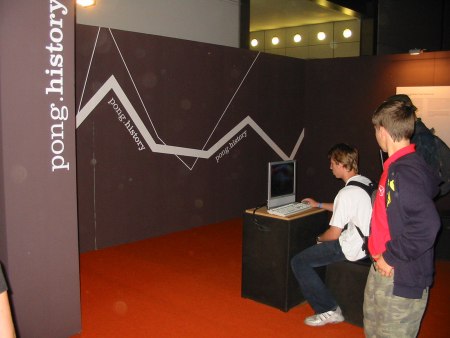 Besides the science part pong.mythos had a pong.history, pong.art and finally a category for the rest- a pong.pop section. I had not enough batteries with me so I couldn't take tons of pictures and hence some pictures which didn't come out good enough are lost for this blog. In particular I have no image of the pingK pong stand, which I find a pity. I have also no images of the old consoles in the history section. Also others were lost or forgotten and so here comes a random collection of images from the pong exhibition: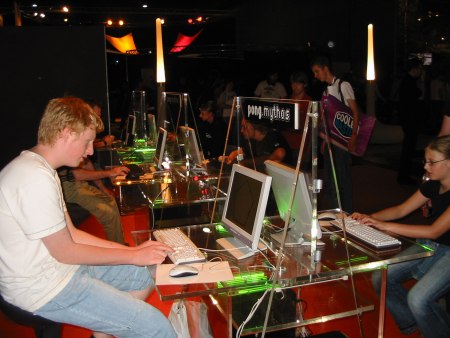 Trying out pong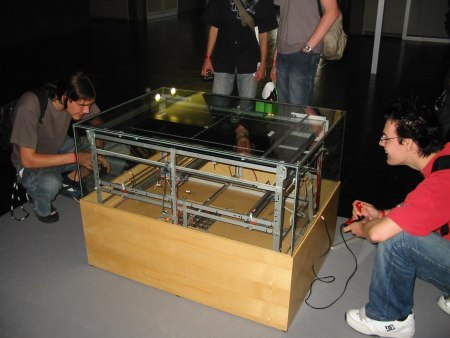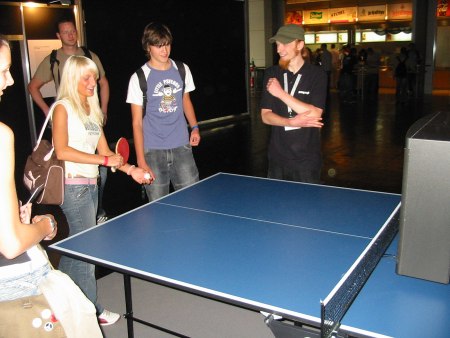 Valie Export: Ping Pong Ein Spielfilm-ein Film zum Spielen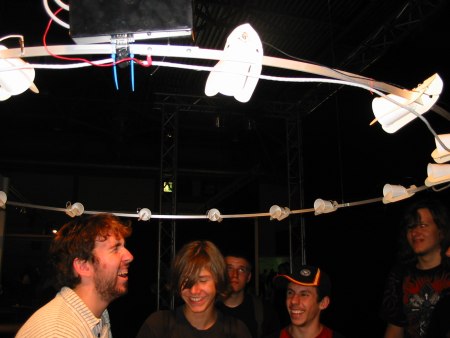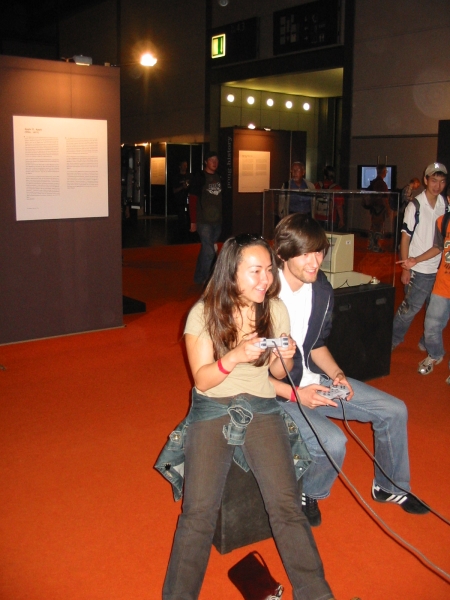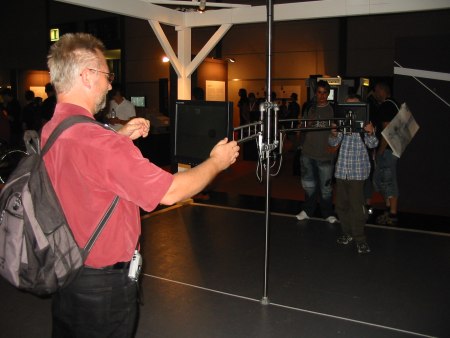 Dirk Eijsbouts Tft Tennis v180°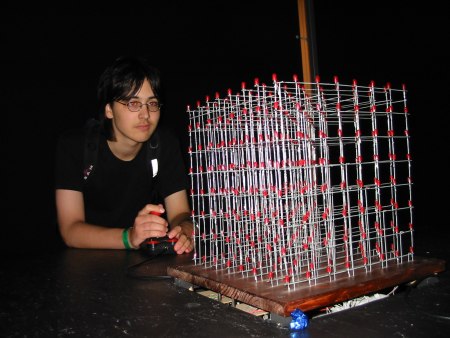 Red eyes from red LED's: the 3D Borg from "Das Labor"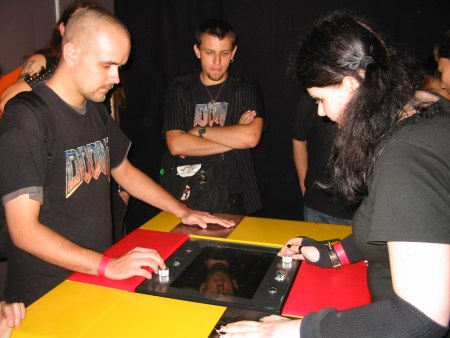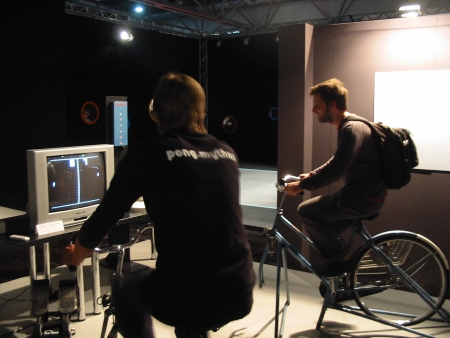 power pong by Mathilde muP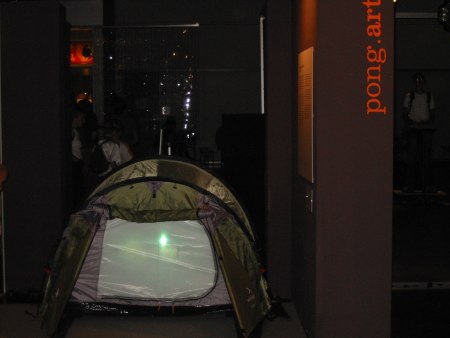 Camping pong by Noel Nissen
Little lights from Blinkenlights by Stephan Kambor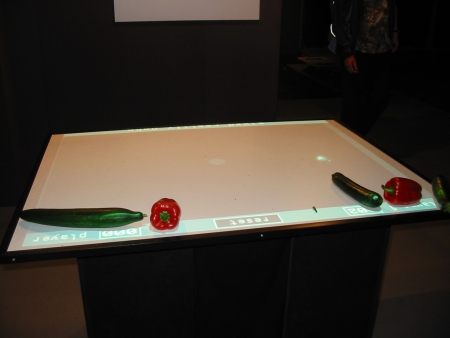 Mixed Reality Pong by Kiia Kallio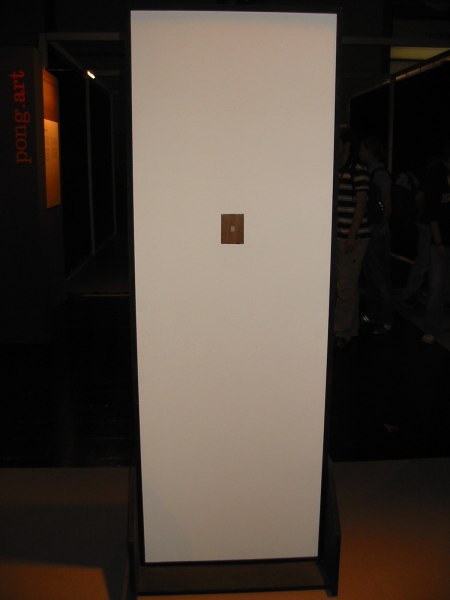 Minipong by Josh Nimoy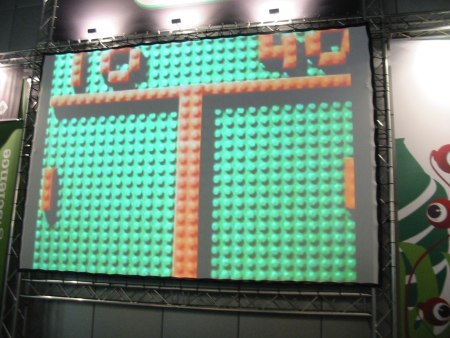 lego pong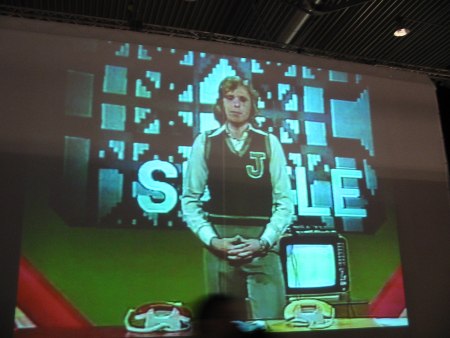 All exhibition items are described on the homepage of the official pong.mythos website and in the excellent catalog which comes with the exhibition.
All images in this post about pong.mythos are from me and can be used under a creative commons license.