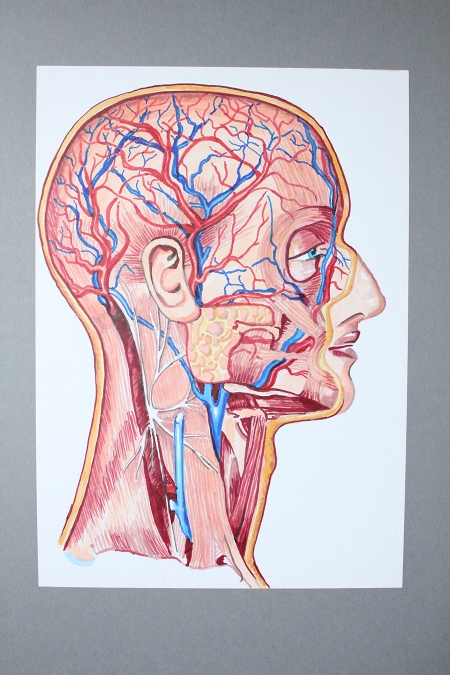 "HirniKoppic", Copic Markers on paper, by artist "nettwürg" on the occasion of the rumors about the possibility of closing the Medizinhistorisches Museum (Berlin Medical Historical Museum) of the Charité.
Using Digital Holographic Microscopy (DHM) researchers of EPFL gathered quite some interesting images from inside the brain:
->Holograms Reveal Brain's Inner Workings.
When do we get to see brain images from image imaginations? and when can others recognize these?