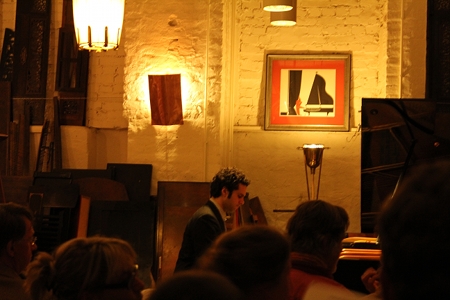 Soheil Nasseri (who was featured a couple of times here on randform) is again becoming an actor. This times he is going to play the role of a pianist of the 19th century (means in particular one hour of Chopin). He will perform together with an orchester and the ballet of John Neumeier, Lady of the Camellias. The show is going to be end of Mai in the Metropolitan Opera House, which fits in about 30000 people!
(small clarification added on May 3: The Metropolitan opera house fits in 3800 people at one performance, since there are 8 performances with Soheil Nasseri this gives altogether about 30000 people who may attend his performances)
Before this big event is taking place he rehearsed his performance here in Berlin in the Salon Christophori – a repairshop for fortepianos and other historical instruments in front of ca. 100 highly critical inhabitants of Berlin (…just to make sure that New York gets the right quality! ;-) ) His performance was partially together with Tuyêt Pham (mimicking the orchester).
The performance was no exception since next to the repairshop (where you can by the way adopt the repair of a fortepiano) Salon Christorphori hosts a series of high quality performances of artists who enjoy the possibility to perform in a rather casual context (and with better conditions than in a department store). Unfortunately the future of the Salon is rather unclear since the place is currently refurbished with unclear (and most likely gentrified) future tenant situation.
"Small" cultural occasions like the above described are important for the cultural life of a city. They serve not only for local communication and entertainment but are equally of educational value. Unfortunately as described before music education in Berlin is not as it could be and more unfortunately the situation is worsening. In a protest note well-known musicians protest against the cutbacks of music education in schools .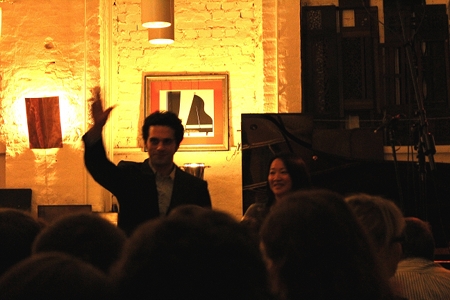 Soheil Nasseri with Tuyêt Pham saying good bye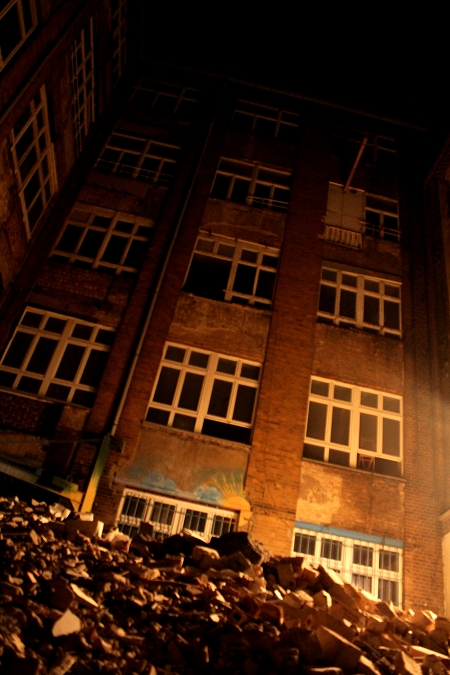 That is how it currently looks in front of Salon Christophori
Another musical event I attended last week (just in case you wonder what I am doing):
The fantastic crossover project featuring the flying steps and the well-tempered clavier -> youtube video