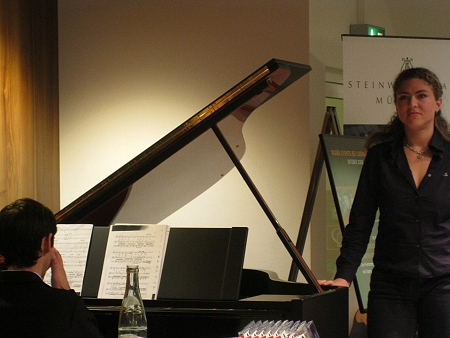 The media over here didnt like the fact that the Oscar Academy Awards organizers tried to hide the glamour before the show. Well I dont know how much glamour there is in LA, but on randform there is today!
We usually try to avoid promotions on this blog, however there are exceptions! Annette Dasch – a former school mate from Tim (they actually went together to China with their school orchester) is a new great talented soprano singer, some call her Berlin's Anna Netrebko. Berliners may also know her from Annettes DaschSalon. She was recently here in munich for promoting her new CD. She even performed some songs together with pianist Martin Stadtfeld, who was also promoting. Here some images from the event in a munich store, which was quite funny.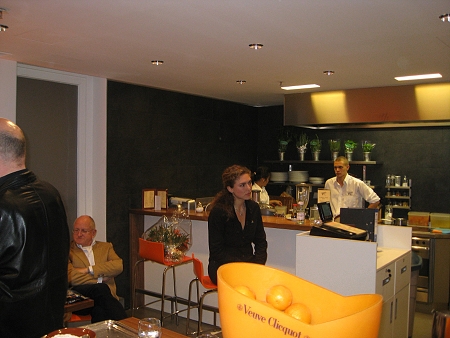 Annette Dasch waiting for the performance.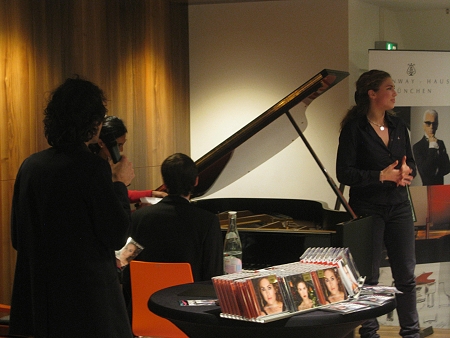 Martin Stadtfeld notices that the music stand is missing. Some mean voices mumble that Karl Lagerfeld, who designed the grandpiano may be have had forgotten about it. Of course he hadn't, so after some telefon calls workers bring in the stand and the show can start.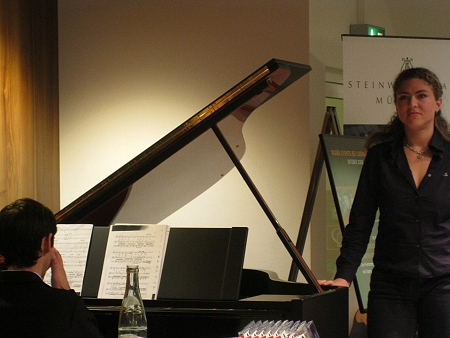 Annette Dasch and Martin Stadtfeld performing.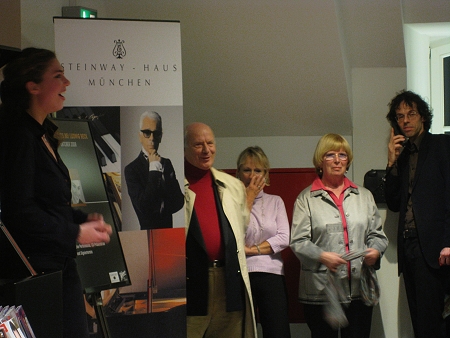 Unfortunately the performance gets interrupted again due to a telefon ring on the wall. Someone is asking for a shop assistant. Annette took it with humour.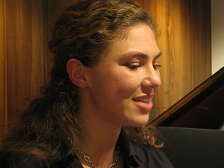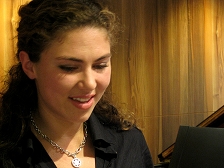 Luckily Annette is not as thin as the below model – there may be a correlation between beautiful strong voices and body shape. The skinny model is sitting at a newly designed grand piano by Karl Lagerfeld.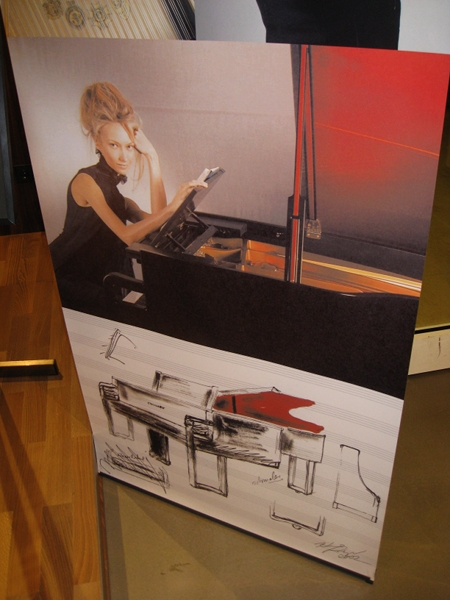 Some images from the grand piano: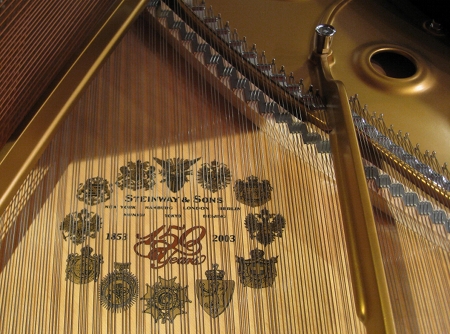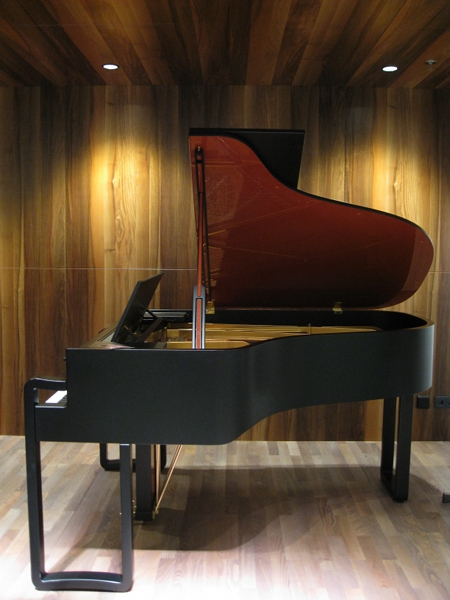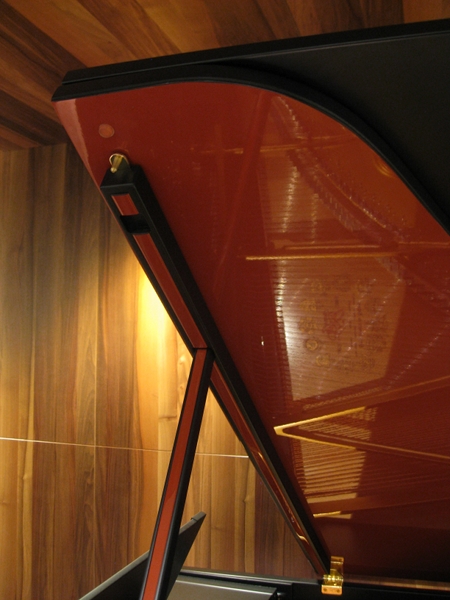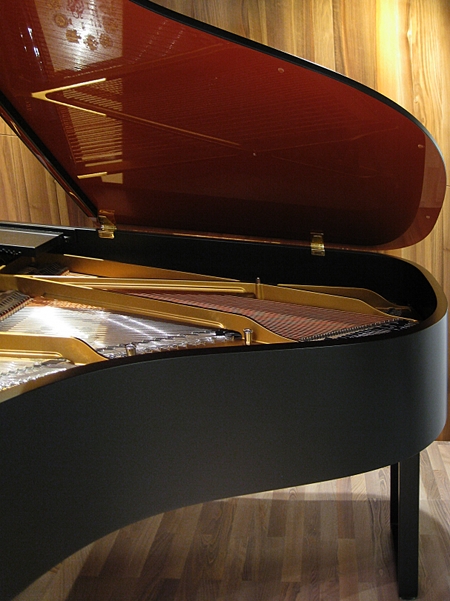 After the performance Tim gets his CD signed: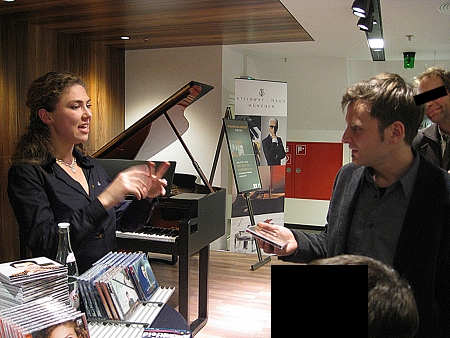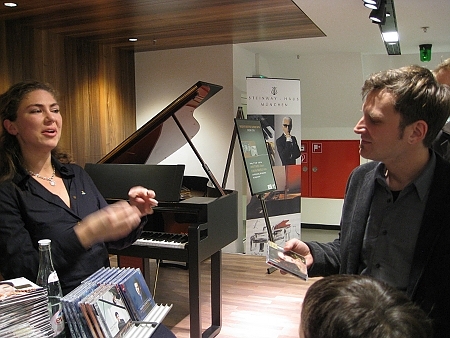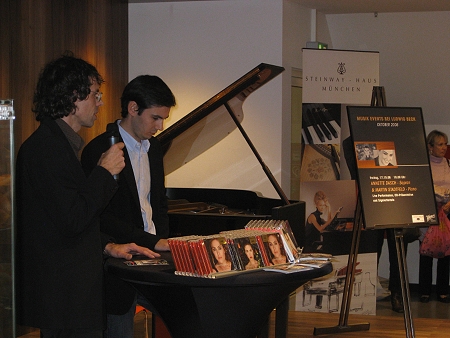 Surviving as a classical musician is tough. Annette Dasch and Martin Stadtfeld have currently the luck to be promoted by a big record company, the young musician below, which was performing not far from the location on the street, seemingly not: