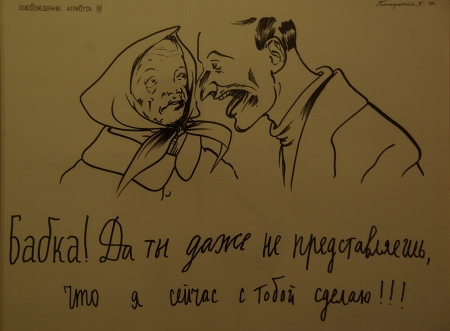 I had recently the opportunity to spend 3 days in Venice! Among others I visited the Venice biennale.
There exist meanwhile quite some many good documentations about the Venice biennale in the net (like e.g. here via art fag city) to which I would like to add some subjective observations of my own.
I will start with the russian and american pavillion in the giardini.
Among others the russian pavillion was featuring Gosha Ostretsov e.g. with a kind of fairytale Isba with mechanical objects, Anatoly Shuravlev with miniatures (see people looking at them below), Alexei Kallima with an installation featuring enthusiasm and disappointment of soccer/sport fans (the soccerfans with the orange soccer ball are visitors) and works from Molodkin, of which I somehow didnt take pictures of.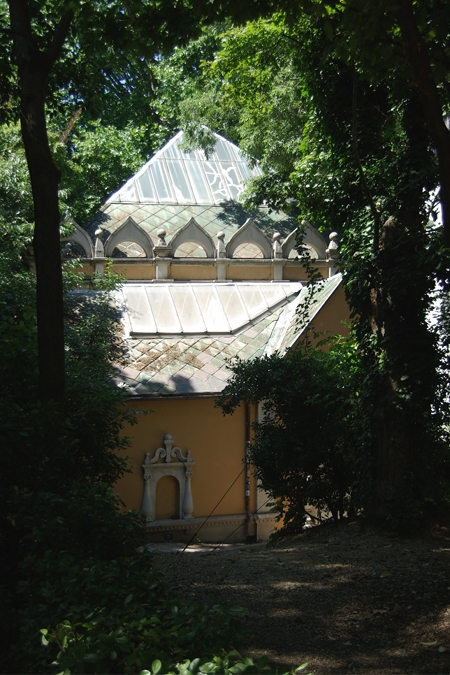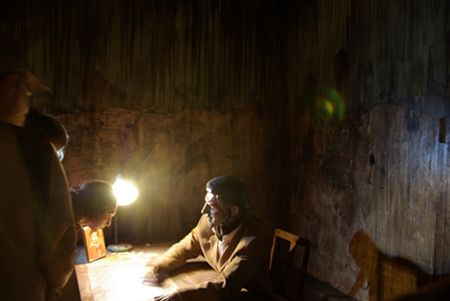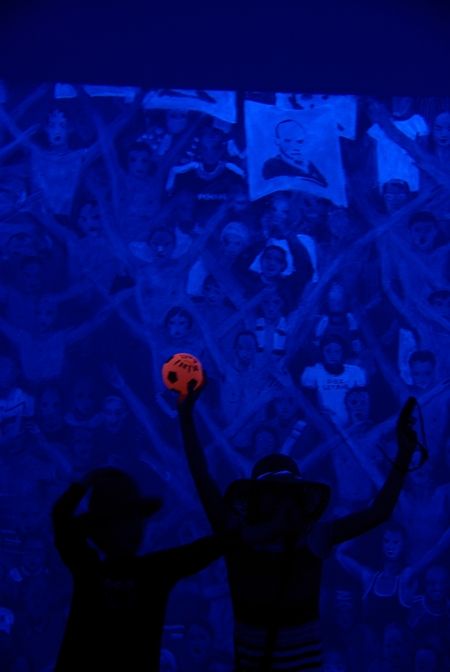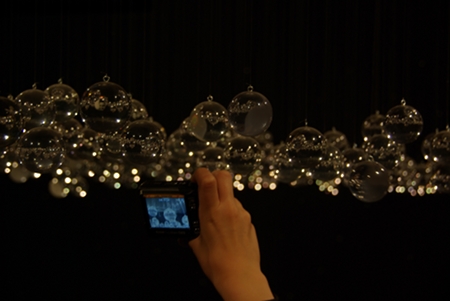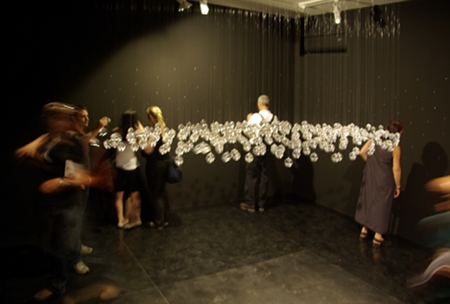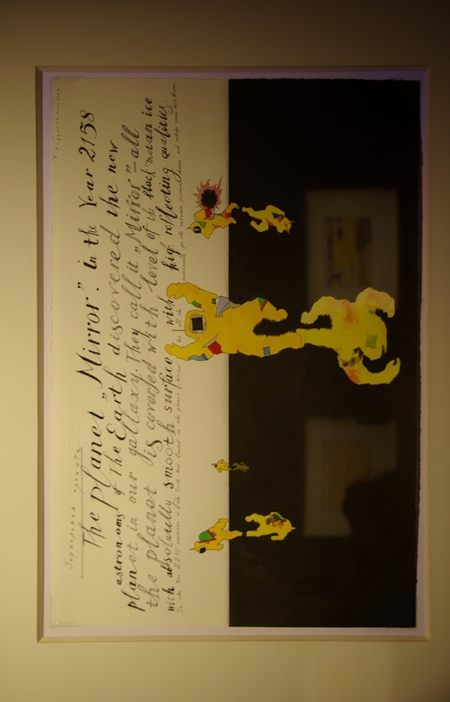 The russian pavillion featured also Pavel Pepperstein with drawings and Irina Korina with a giant tower. In the US american pavillion Bruce Nauman was under display. It was strictly forbidden to take fotographs in the US pavillion, so I took only two from outside, secretely peeping a little through the windows.