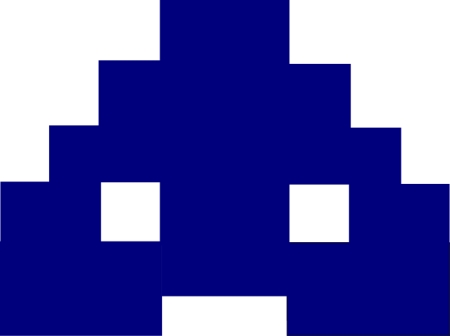 It is allways an interesting question at what point a picture becomes a symbol, i.e. a representative for something more abstract. This is also what I found to be the most important point which I missed in John Maeda's commentary in this weeks post. How much is an avatar a symbol for the person behind it?
In the case of a logo the symbol nature is usually easy to manifest, but e.g. in the case of characters – especially from computer games – this depends. Sometimes they are pixymbols – just think of the pac man characters. For the smiley I find this is similar.
In this context it is worthwhile to see how early character design in computer games has transformed by time. And so I stumbled over these funny "round voxel"-3D analogs of game characters by designer Jeremy Dower who did – among others – also character design for the gameboy.
-See also an old randform post about pictoplasma.
-fake (?) space invaders characters e.g. here