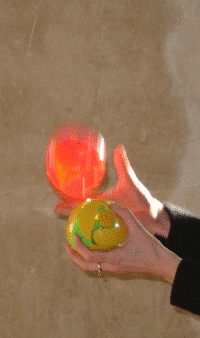 a personal remark: Since last autumn it was planned that I should teach an intensive class in calculus 3 at the TU Berlin. This was supposed to take place Jan/Feb; then the class was put off to Feb/Mar and finally I got an email about two weeks ago that the class should probably start the day before yesterday i.e. march 5. However on saturday march 3, I received a surprising email notifying me that the class will now be done by someone from the permanent faculty. Wow.
Well anyways since I was stupid enough to keep adjusting my plans in order to be able to give the class it now suddenly seems I have unexpected time for all sorts of things. This is a positive thing.
I.e. if a new job search doesn't take up too much time then it seems I maybe can take back my earlier announcement about slow blogging plus I may now have even time for some projects or for going to museums or for playing around, like e.g. I could try to juggle (never done before) with these interesting inside-out spheres, which are almost a kind of 3D Moiré (more on 3D Moiré may be later). If one throws a spheres and gives it a rotation then the sphere expands due to the Centrifugal force and turns its outside in and its inside out.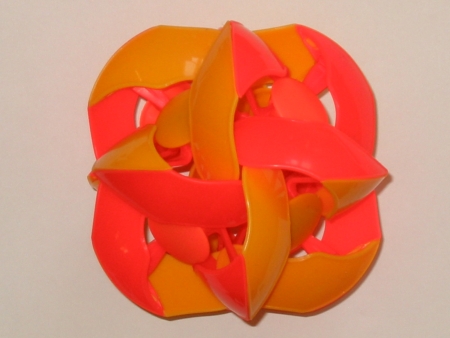 ->geometry centers famous outside in video
->history of sphere eversions by John Sullivan