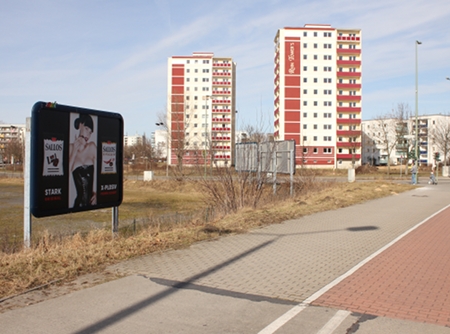 on the attractivity of locations: refurbished buildings in Marzahn-Hellersdorf, among them the now newly renovated Rhin Towers
I have found Maxwell's equations of human behaviour!


…I was of course joking! That is there are now two more subsections called "importance and control" and "polarization" in the section surplusses and exchange of the game article draft. They are somewhat quite experimental.
That is in them I set amongst others human importance in analogy to electrical charge and magnetism in analogy to attractivity of locations and explore how Maxwell's macroscopic equations could translate in that context. The copy at Azimuth hasn't been converted into the right layout form. I hope that I'll find some time for that later.