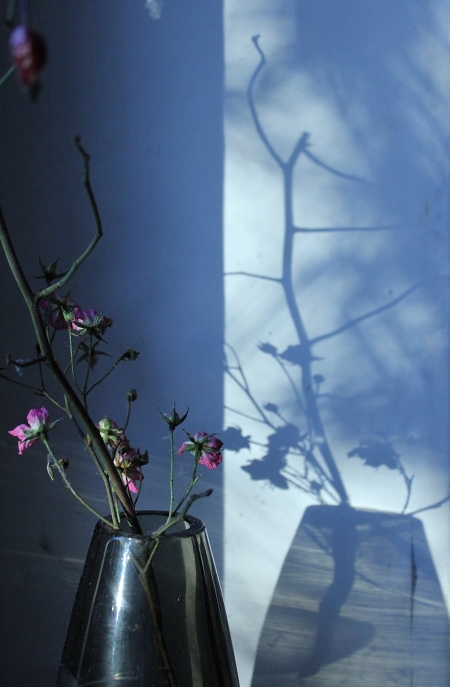 "Verwerflicht auf Nachschattengewächs", artwork by Pestikid.
Unfortunately it is still unclear what will happen to my laptop, so I have still restricted access to my little personal archive. Hence I thought I may post quickly some eye candy, which is not from the archive. The above artwork is playing a bit with scientific paradigms as it calls the above plant a Nachschattengewächs (a plant which grows after its shadow in a "reprobated light", which is a wordplay with the word Nachtschattengewächs, which is an interesting word itself, as it can be interpreted as describing plants in "night shadows").*
*It should be pointed out that the above plant is no Nachtschattengewächs but a dried Hagrose.