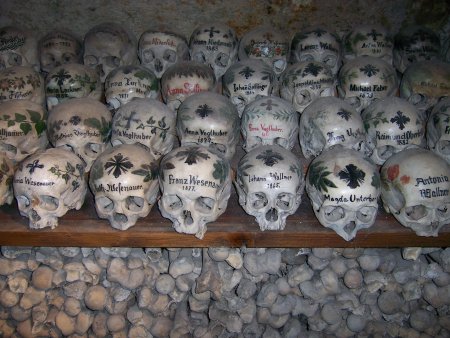 Recently I was on a conference at Strobl, Austria. The social event included a trip to Hallstatt, an old settlement on a narrow strip between Hallstättersee and the mountains. So the space on the Hallstatt graveyard used to be limited. Thus every 10 years the bones were exhumed, bleached and placed in an ossuary. The skulls were decorated with ornaments and the persons' names.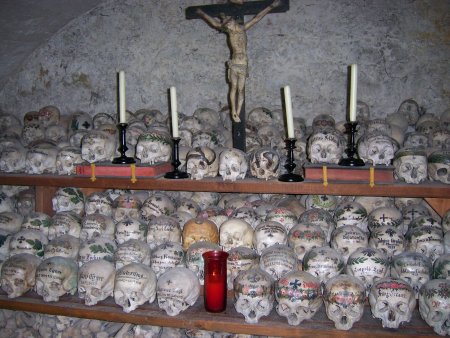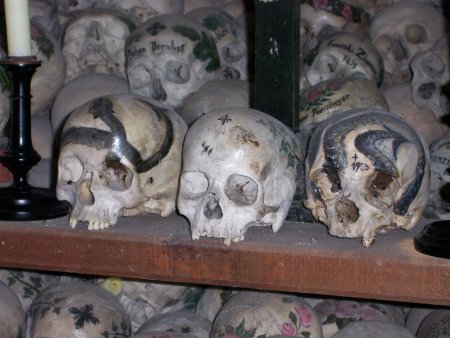 Nowadays people can choose wether they want this treatment.
I like the idea – especially decorating the skulls, because it shows a normal relationship to death. And it is quite different from Damien Hirst's skull which was quite nicely commented by Laura Keeble who placed a look-alike skull in front of a Hirst exhibition.