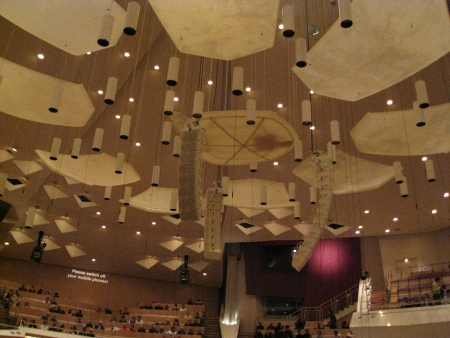 Yesterday I was at pianist Soheil Nasseri's debut in the Berlin Philharmonie. I saw an earlier concert of him lately and thus I was curious how his performance would be this time.
It was a brilliant concert ! (Kaikhosru Sorabji Sonate Nr. 0, Ludwig van Beethoven Sonate Nr. 12 As-Dur op. 26, Johannes Brahms Walzer op. 39, Robert Schumann, Konzert ohne Orchester f-Moll op. 14) and he received standing ovations (see images below).
However Berlin is at the moment so bursting of cultural events that even the art critics at the Berliner Zeitung didnt find the time to write about the concert.* The Sorabji was interesting and it would have been interesting to hear more of composers with a persian cultural background (unfortunately Soheil Nasseri himself is not composing as I was told).
Today Lenny Kravitz is in the city (too expensive for me). And given the apparently devastated cultural landscape in LA (according to Clifford (…no wonder that Soheil Nasseri immigrated to Berlin :))) I hope that Lenny Kravitz will enjoy Berlins rich cultural life!
*(added on Feb. 29) please see comment section