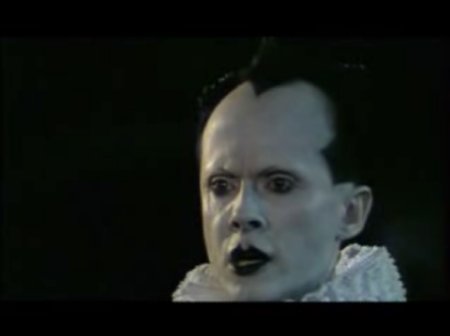 One of the most touching interpretations of the song of cold genius of Henry Purcells semi-opera King Arthur (1691) Act 3 Movt. 20, Prelude and Aria, "What power art thou" is the one by Klaus Nomi in a Klassik-Rock-Nacht-concert organized by Eberhard Schoener Dec. 1982. ->youtube link
Klaus Nomi in Lothar Lamberts film "Ex und Hopp" singing in soprano falsetto -> youtube link, 1972.
Klaus Nomi is usually known for his pop music (like e.g. "Total Eclipse" -> youtube link) and that is how I learned about him during my youth. However he wanted to work at an opera and had studied at the Berlin conservatory until 1973.