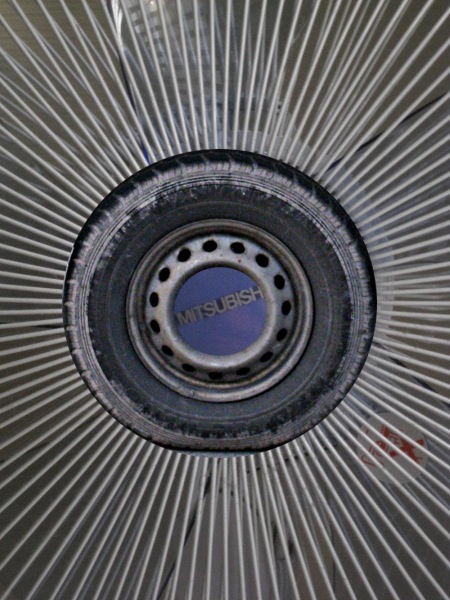 This will be a post about cars, nuclear power and economic stimulus programs.
The Monju Fast breeder reactor (FBR) and its follow-up model developped by Mitsubishi was already mentioned in this randform post.
The Monju reactor, which belongs to a rather dangerous and problematic type of nuclear power plant and which suffered a sodium leakage in December 1995, was supposed to reopen this october. This plan has been now put back to February 2009 (while there is also FBR and related R&D at Oarai In Ibaraki prefecture according to world nuclear.)
A sort of obvious reason for Mitsubishi's involvement in nuclear power development seems to be that Mitsubishi is producing electrical gadgets – which need of course electrical power. A similar connection we have also e.g. between Siemens and Areva.
Among these electric gadgets are e.g. plug-in electric cars.
It's a well-known fact that japanese cars are at the forefront of plug-in and other electric car development, and thus the corresponding companies are always looking for possibilities for expanding these products, like e.g. in this recent cooporation in Oregon, where the Renault-Nissan Alliance has announced that Nissan and the state of Oregon are forming a partnership to promote the development of an electric vehicle (EV) charging network.
Putting one and one together this thus means:
electric cars often called "green cars" should be seen more critical.
So first one should make a difference between hybrid electric cars, which have a more efficient use of energy and plug-in/battery (hybrid) electric cars, which need additional electric energy (usually provided by a plug). In particular
if the electric energy of an electric car doesn't come from a renewable energy source then the green car isn't green at all! (apart may be from the exhaustion)