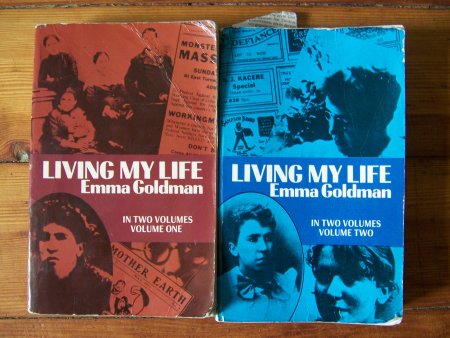 I am back in Berlin. It is nice to be back again, but I will certainly miss the very english local peculiarities like e.g. discussions about discussing car races!
Unfortunately e.g. the recent headline in the Berliner Zeitung displays that there are much more serious issues than car races which need to be tackled. In particular the Berliner Zeitung article asserts that the polar Ice seems to melt faster than previously assumed. (some more images via realclimate). According to Berliner Zeitung the Arctis may well be free of ice by 2040 instead of the by the IPCC predicted 2070. There seems also to be evidence that the species in the soil of newly frost free regions like e.g. in Siberia may enforce the runaway effect, where I hope that this effect is not going as far as in the mars on earth experiment, where there was finally not enough oxygen left for breathing.
One of the major problems which leads to an even more dramatic rapid climate change is clearly the danger of overpopulation. So rethinking social conventions and dynamics may be necessary.


In particular it is inevitable at this place to recall that the catholic church is still against birth control and in particular against the the distribution of condoms. I think such an attitude and denial of social and environmental realities is irresponsible and dangerous for the health of many people. (Besides the aspect of birth control it should be said that according to a 2001 workshop summary by the National Institutes of Health, correct and consistent use of latex condoms reduces the risk of HIV/AIDS transmission by approximately 85% relative to risk when unprotected. This is still a high enough risk and thus should encourage people to be very careful about the choice of their sexual partners! However condoms could still save the lives of e.g. many women in Africa who have promiscuous husbands)
I hope very much that the catholic church will rethink their policy and that there will be soon a matter of fact and open discussion about these issues. (I went to school in catholic Bavaria and thus I know that it is sometimes hard to break with traditions.)
A strong birth control is a big challenge for any society. It implies many societal changes. In view of these changes it is sometimes worthwhile to study old utopies.
While washing a pile of clothes and during a general clean-up I discovered this time the autobiography of Emma Goldman. Emma Goldman was certainly quite radical in her way to question social and political rules. Nevertheless I found it useful to have a look at her experiences, last but not least in order to find out which ideas seemed to have been quite ok and which were not so ok.
Among others Emma Goldman was (from the book cover):
"an alien, a practising anarchist, a labour agitator, a pacifist in World War I, an advocate of political violence, a feminist, a proponent of free love and birth control, a communist, a street fighter for justice" (from the book cover)
Regardless what one finally thinks about Goldmans political and private views her autobiography is a distinctive historical document of the time around World War I (where I want to emphasize that among others I definitely do not share her view on political violence! In addition I think that her actions have to be seen in the historical context).
"Emma Goldmann was a devastatingly honest woman, who spared herself as little as she spared anyone else. From her account the reader can gain insight into a curious personality type of recurrent interest: a woman who devoted her life to erase suffering yet could make a bomb or assist in staging an assassination. Equally interesting are her comments on other radicals of the period, such as Kropotkin, Berkman, Mooney, Lenin, Trotsky, Haywood, Most, the Haymarket martyrs and many others." (From the book cover)
Her accounts are indeed courageously written. Besides her comments on the political life at the times of world war I she was quite open about her private life. She was called a proponent of free love plus as I understood from her writings her struggles seemed to be related to the struggles of socalled polyamory. (According to Wikipedia: "Polyamory (from poly=multiple + amor=love) is the desire, practice, or acceptance of having more than one loving, intimate relationship at a time with the full knowledge and consent of everyone involved…Sex is not necessarily a primary focus in polyamorous relationships. Polyamorous relationships commonly consist of groups of more than two people seeking to build a long-term future together on mutually agreeable grounds, with sex as only one aspect of their relationship.").
I have to admit that I don't know much about polyamory, but as I understood polyamory claim that one can live (almost?) without jealousy (?). On a first glance it seems that the polyamory way of living and sorting out relationships is not easy and may be quite time consuming. Moreover this particular way of living may apply only to a certain kind of people (?). Or in other words: looking at our (e.g. western) societies it seems that most people prefer a monogamous life. However things like prostitution, cheating on one's partner etc. may suggest that the percentage of people who prefer monogamous relationships are maybe lower then assumed. May be an anthroplogist could say more on this.
But back to Emma Goldman.
While being a proponent of free love she didn't seem to have wanted to see the choice of partners as a "market", where fertility, looks etc. are important "goods" or "values" (where one should mention that "value" in a market is a relative thing).
She seemed to have had this view despite the fact that she finally declared towards the end of the biography that an age difference was the main reason of the failure of a relationship between her and a young swede who finally went off with her secretary:
"His fine eyes had not lost their friendliness, but the glow that had rekindled my soul was not longer there. They had come to see what I had known from start, yet did not wish to realize – that he was twenty-nine and I was fifty-three." (from the biography)
Probably she thought that such dynamics shouldn't happen among like-minded, and if I understood correctly polyamory think in this way (?). But may be her declaration was only a fast excuse (?).
But if one gives in to the idea of a "(free) love market" then I think it is not so far fetched to regard marriage (let it be monogamous or polygamous) among others also as a possible instrument to balance this "market" just as trade union agreements or social and health insurances try to balance the inhumaness of the "free labour and health/pharma (->see patents!) market". Last but not least the woman (this holds partially also for men) which is too "weak" to stand alone against the hardship of the "free love market", like e.g. the pregnant, breastfeeding, old and sick women for example needs a financial and – more important – an emotional backing! Where I think it is important to ask wether it is a good thing to link emotional and financial backing. But generally speaking: a serious public declaration like e.g. in a wedding that one is willing to provide emotional backing also in bad times seems to be a good and comforting thing. It displays commitment. Finally – as I understood it – marriage was intended as a mean to make it more difficult to dump someone or each other, rather than to make it easier.
In a society where there is few financial and emotional backing people will tend to see more the "market aspect" of relationships and e.g. marry for financial reasons. Moreover they will be more inclinate to create financial/emotional bonds themselves, i.e. they will tend to produce many, healthy offsprings, who could support them in bad times.
But again lets conclude with a citation from the book by Emma Goldman, which should display also a bit of her writing style. As a matter of fact it seems Emma Goldman was not always in good terms with trade unions, e.g. on page 983 she writes:
"I was about to leave London when the general strike was declared. I could not think of running away from an event of such importance. Workers and helpers would be needed and I must remain and offer my services. John Turner was the most likely man to get me in touch with the people in charge of the strike. I explained to him that I was willing to do any kind of work to aid the great struggle: look after the relief of the strikers' families, organize the care of their children, or take charge of feeding stations. I wanted to help the rank and file. John was delighted. It would dispel the prejudice my anti-Soviet stand had created in trade union circles and would demonstrate that anarchists not merely theorized, but were capable of practical work and were ready for emergency. He would take my message to the strike comittee and put them in direct touch with me. I waited for two days, but no word came either from trade-union headquarters or from John. On the third day I again made a long trip on feet to see John and to inquire about the matter. He had been told that all help in the strike situation was drawn from trade-union ranks, and that no outside aid was needed. The excuse was flimsy;clearly the leaders feared it would leak through that the anarchist Emma Goldman had some conexion with the general strike. John was loath to admit my interpretation, nor could he deny that I might be right. It was the old story: the centralized machinery in every walk of British life left no room for individual initiative."
By the way – a famous thinker about common societal norms with regard to marriage, love life etc. was the mathematician Bertrand Russel.