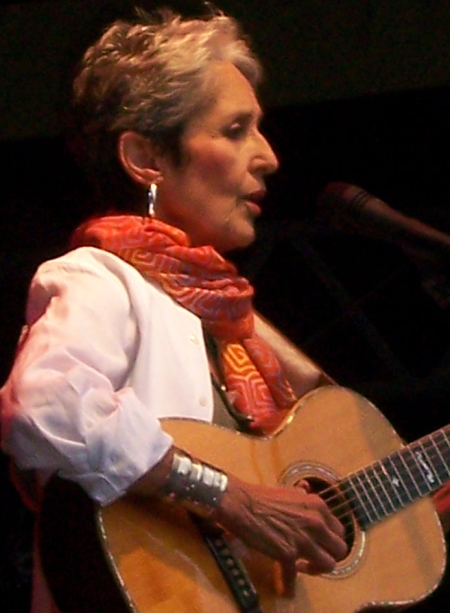 I just saw that folksinger Joan Baez is singing in the Zitadelle Spandau today (tickets). Unfortunately I won't be there.* However I would like to say at this place that I wish Joan Baez wouldn't need to sing on such occasions as on a concert of the operation cease fire.
Another remark: the Zitadelle Spandau as being a former fortress of the 16th century is also not such a pleasant location but the more it is important that there are nice concerts.
->Joan Baez singing the answer is blowing in the wind
*addendum: I actually managed to go to the concert and arrived there in the last minute. She sang very nicely about strange stories. Interestingly the core of a folk music concert (it was my first folk music concert) seems to be that the audience sometimes forms a choir. After the "more" some more images which are sometimes a bit blurry, since my camera is not so lightsensitive.