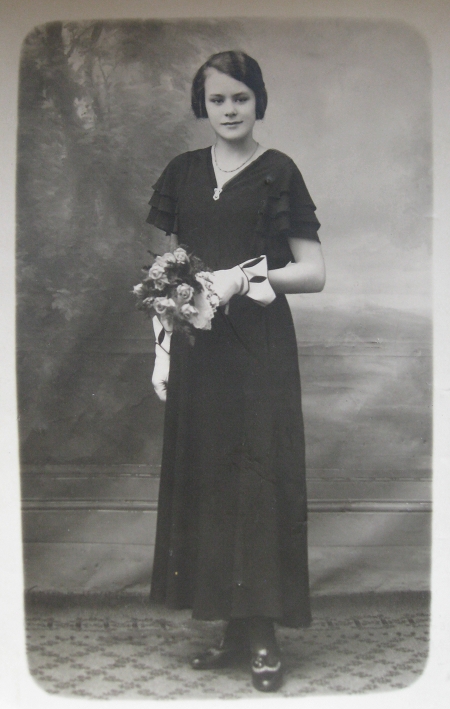 Gerda Schellhase, fotographer unknown
randform reader Bart asked about my grandmother Gerda. As said before I am reluctant to talk about my family. However in some sense – especially if they are rather part of history- I may make an exception. Talking about them may be important to understand history.


Gerda was musically rather gifted. She gained admission to the reknown Stern Conservatory. Her father, a cellist, wanted her to be a pianist. After his suicide however it was not possible to maintain her education. My greatgrandmother Grete (who took also partially care of me, when I was small) ran a pub and I guess the costs of the conservatory may have played a role in that carrier path.
Gerda married and got my father at a very young age at the beginning of the forties. She got divorced when my father was 1 year old. After that she got engaged with a russian army officer, who was probably in the army of Vlassov or Krasnov.
He died at the end of world war II before they could marry. It is told that he was a russian nobel, but I don't know wether this is true. It seems Gerda went to russia in the seventies to look for the place, where he came from.
After the war was over she spoke fluently russian, played the piano well and lived in Berlin-East. After working as a shop assistant and helping out her mother etc., she finally got a rather good job at the berlin state library, Unter den Linden, where she was a "Lektor für volksdemokratische Sprache". Amongst others she had a relationship with a russian "starnyi maschinist" (a mechanical engineer) who was called "Kottki". However Kottki got problems due to this. Due to economic or political reasons she went with my father finally to Berlin-West in 1954. Here she found a job as a gate keeper for Siemens in Berlin-Siemensstadt and later on remarried a warehouseman. My father gave her piano away to movers, when I was five years old. She died in her late fifties from brain cancer.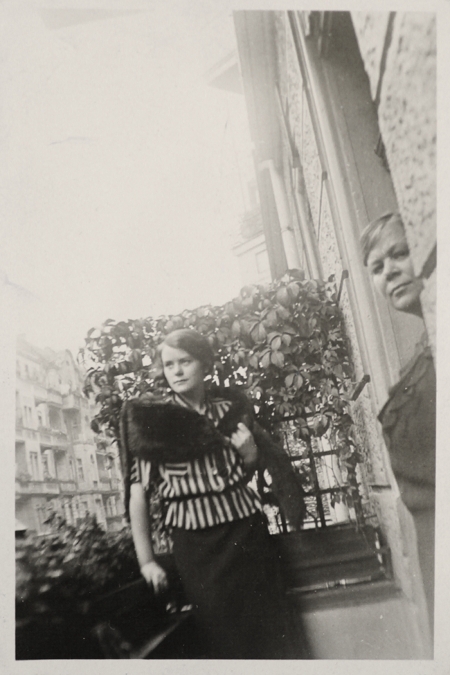 Gerda and Grete Schellhase on the balcony at their appartment in Fuldastr. Berlin-Neukölln around 1933, fotographer unknown