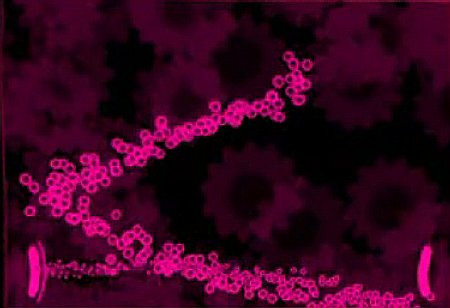 As some readers may know, we like the game pong and awkward versions of it. (see also pong.mythos.) Apparently other people share this passion …as e.g. viennese computer science students (called emcgames), who did this great pink pingk pong.
Unfortunately it seems the game is for windows only.
kotaku called pingK an Electric Kool-Aid Acid pong, however this is a strange kind of acid sound in the video … or lets say the truth: i think it is better to switch the sound off.